EXISTING TRANSIT MODES SERVING THE AREA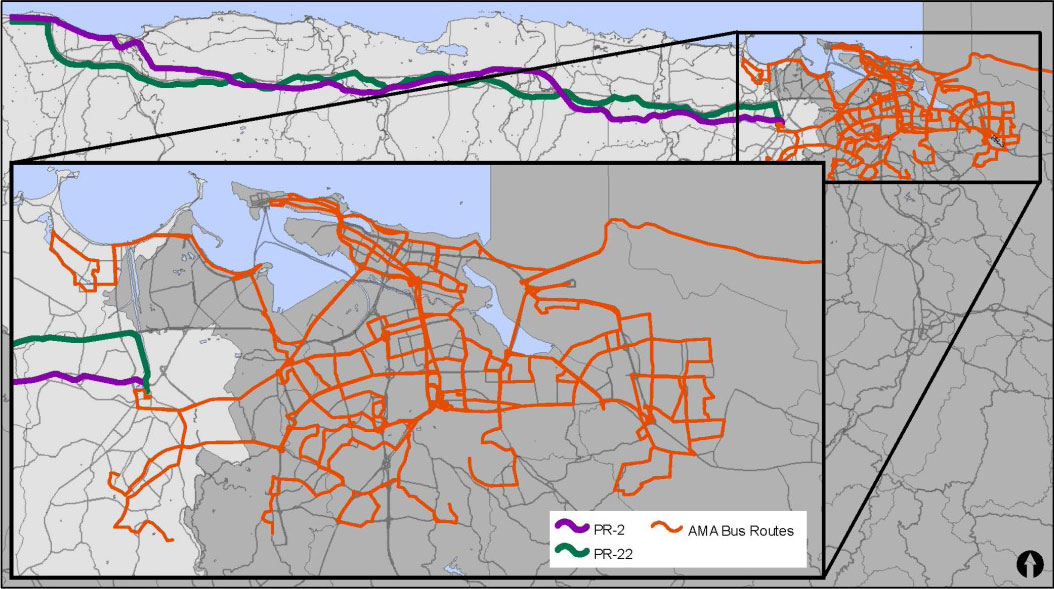 The AMA is one of the three major public transportation systems serving the San Juan area. The other two are the Tren Urbano and the Cataño Ferry. Both AMA and Tren Urbano (TU) services provide access to each other, and several TU stations have connections with a major AMA transit center. Nowadays, the AMA is also the only public transit system in the area that serves Old San Juan. However, none of these services provide connections to the north-central region of the island.
Unlike San Juan, the north-central area is only serviced by public cars (públicos, in Spanish) and public vans. These vehicles are privately owned but the government has granted them a franchise for a fixed route. This transit service has provided extensive mobility throughout the island, thus reaching urban and rural areas where other systems may not access due to the existing conditions of some roads or terrains.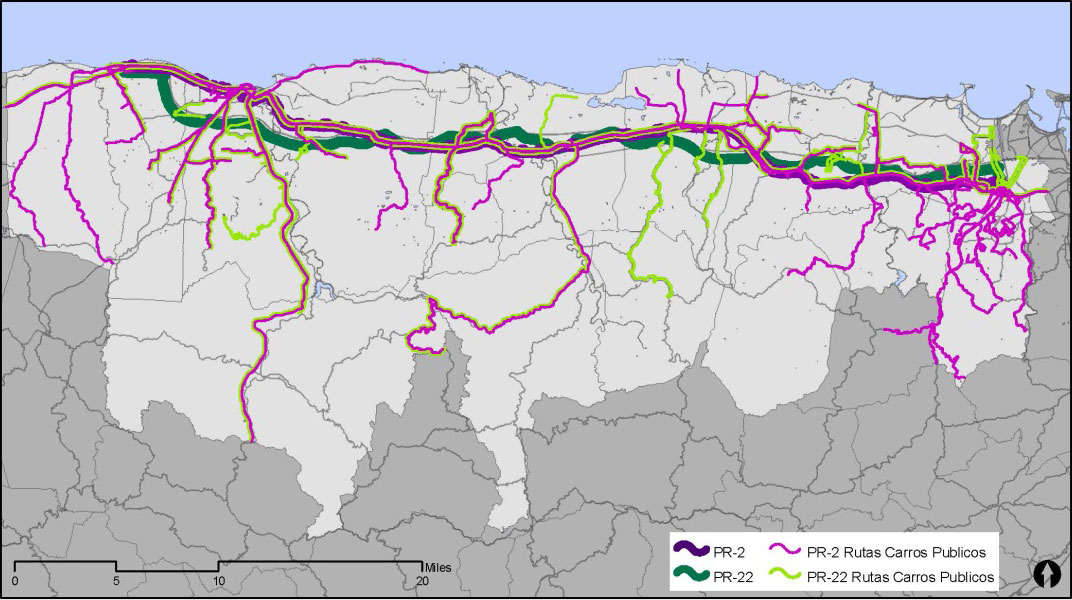 The population growth in the North-Central Region along with the absence of a public transportation system arises the need to create a system that connect this region with the San Juan Metropolitan Area. The proposed Hatillo - Bayamón transit corridor could be the solution to this problem. This project, in conjunction with the construction of lanes for the "Bus Rapid Transit (BRT) and High Occupancy Toll Lane (HOT Lane)" from the Toa Baja Toll Plaza to the existing Tren Urbano Bayamón station—currently proposed by the Puerto Rico Highway and Transportation Authority (PRHTA)—will extend Puerto Rico's mass transit system westward.